Saturday December 9, 2023
Savvy Living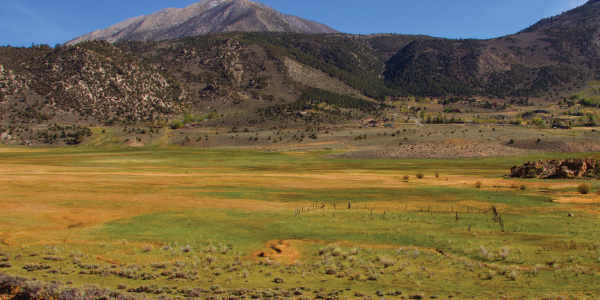 Tips and Tools for Retiring Abroad
What are the key factors to consider when retiring abroad? My spouse and I will soon be retiring and are interested in moving outside of the United States.

Whatever your reasons for aspiring to retire abroad – a lower cost of living, a better climate or a desire for adventure – it is important to do your research and learn everything you can about the country you are interested in. Here are some different tips and tools to help you make an informed decision.


Researching Tools

If you are deciding where to retire, use your preferred online search engine to find websites that provide articles and information and the top retirement destinations abroad. Considerations to keep in mind when choosing your location include cost of living, climate, health care, housing, visas and infrastructure.

Once you pick a country or two that interests you, seek out a network with some others who have already made the move you are considering. They may give you tips and suggestions and explain the advantages and disadvantages of day-to-day living in a particular country. Social media platforms can be a good resource for locating expatriate groups.

Before committing, experts recommend visiting the desired country multiple times during different seasons to see whether you can envision yourself living there and not just exploring the place as a tourist. Here are some other factors to consider.

Cost of living: Retiring abroad used to be seen as a way to stretch your retirement dollars, and in many countries it still is a possibility. Depending on where you move, the currency exchange may not be advantageous and the U.S. dollar may not stretch as far. You can compare the costs of living in hundreds of cities and countries by searching for key phrases like "costs of living" followed by the state or country you desire to compare.

Visa requirements: If you want to spend only part of the year living abroad or are willing to move from country to country, most countries offer an easily obtainable three or six-month tourist visa. If you want to set up a more permanent residence abroad you will need to determine the process depending on where you want to retire. To learn more about visa requirements in the countries that interest you, you may want to visit the website for the U.S. Department of State's Bureau of Consular Affairs, Travel.state.gov to get started.

Health care: Medicare and most U.S. health insurance companies do not provide coverage outside the U.S. Check with the embassy (USembassy.gov) of your destination country to see how you can obtain coverage as a foreign resident. Many countries provide government-sponsored health care that is inexpensive, accessible and just as comparable as what you receive in the states.

Most people who retire abroad eventually return to the U.S., so experts recommend paying your Medicare Part B premiums. If you drop and resume Part B or delay initial enrollment, you will pay a 10% premium penalty for every 12-month period you were not enrolled.

Housing: If you are interested in buying a home in a foreign country, it can be complicated. You should talk with your professional advisor or counsel to determine if it may be better to rent first until you are sure you want to permanently reside there.

Money matters: Opening or maintaining a bank account abroad can also be difficult. You may consider establishing a checking account with a financial institution that has international reach. Claiming your Social Security benefits should not be a problem as they offer direct deposit to almost every country in the world. Visit SSA.gov/international/payments.html for more information.

Taxes: You should also research tax rules in your prospective countries and be aware that even if you are living abroad, as a U.S. citizen you will still most likely need to file an annual U.S. tax return – visit IRS.gov/pub/irs-pdf/p54.pdf.

Savvy Living is written by Jim Miller, a regular contributor to the NBC Today Show and author of "The Savvy Living" book. Any links in this article are offered as a service and there is no endorsement of any product. These articles are offered as a helpful and informative service to our friends and may not always reflect this organization's official position on some topics. Jim invites you to send your senior questions to: Savvy Living, P.O. Box 5443, Norman, OK 73070.

Published February 24, 2023
Previous Articles
Do I Have to File Income Tax Returns This Year?
How to Cover Dental Care in Retirement
What to Do When a Loved One Passes
Important Medicare Coverage Dates